"Friends, Food & Fun" at TYC Event Centre – May 3, 2018
Thank you to everyone who joined us at our "Friends, Food & Fun" event and to all of our wonderful raffle prize donors! We appreciate your support for family literacy.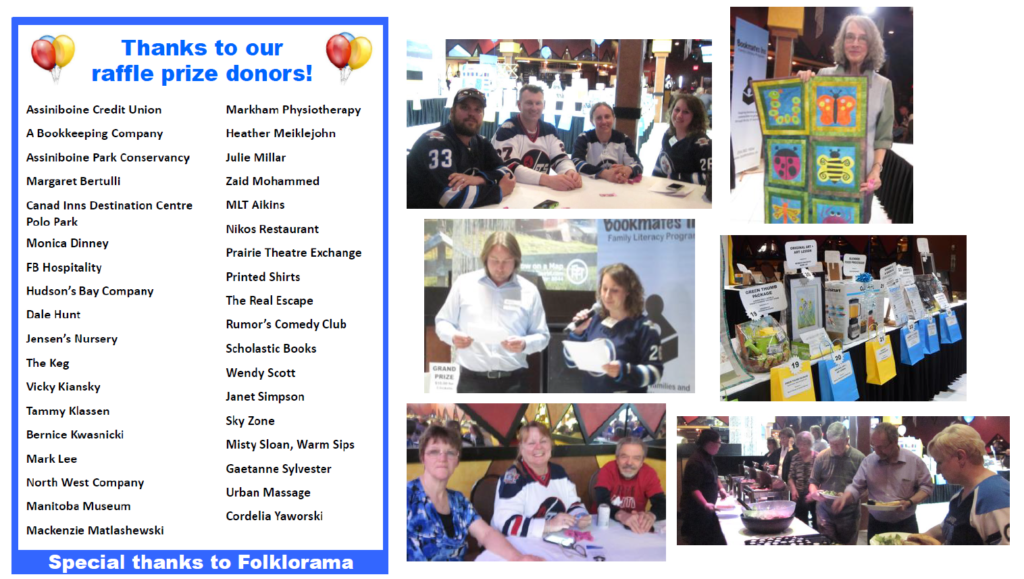 ———————————————————————————————————————————————————————-
We are honoured to be the recipient of the Manitoba Child Care Association's 2018 "Friends of Child Care Award" in recognition of our partnership with the MCCA at events and professional development workshops which enhance the development of quality early child care as a service and as a profession. This award will be presented at the MCCA Conference Banquet on Friday, May 25, 2018 as a part of the "A Few of Our Favorite Things" conference.